ALL COUNTY TAX RESOLUTION
Whether you're an individual or a business with IRS and State tax problems; like a levy, lien or an audit, call for your free consultation.
Feel funny that your case may be to small? Don't! Just pick up the phone and call today.
The 2020 tax season is upon us and we are here to serve our clients needs. Returning clients have been sent Tax Organizers along with a brochure outlining 2021 Important Tax Changes. We are currently accepting new clients. Call today for your Appointment. Our knowledgeable staff is here to answer your questions.
1 (855) 642-TAXES
Leave off the S for savings 1 (855) 642-8293
Call today and let us give the peace of mind that your case is going to be resolved and at an affordable fee.
How Does It Work?
Step 1 – Case Review
FREE INITIAL CONSULTATION
Discuss Your Current Issues with a Tax Debt Expert
(855) 642-TAXES (8293)
Step 2 – Investigation, We:
Identify Problems
Assess Financials
Determine Client Tax Options
Step 3 – Resolution Begins
Case Work Begins on Solving Tax Problems
Step 4 – Tax Situation Resolved
Your case is closed and you become Tax Debt Free!
Step 5 – Annual Filing
We are here to file your returns both timely and accurately.
We Are Committed To
Transparency
Keeping clients informed of IRS decisions regarding their case.
Customer Satisfaction
Be recognized for excellent customer satisfaction by providing prompt and professional assistance.
Confidentiality
Maintain the highest level of privacy and confidentiality throughout the resolution process.
Expedite
By achieving complete resolution in the shortest amount of time.

TAX CONSULTATIONS:  Due to the increase in consultations being provided by our staff, it is necessary to change our policy. Consultations are no longer being provided at no cost. Cost for our service is as follows:
| | |
| --- | --- |
| Consultation: 30 minutes | $150 |
| 60 minutes | $250 |
Should you engage our services, we will credit you 100% of your consultation fee to the resolution work provided.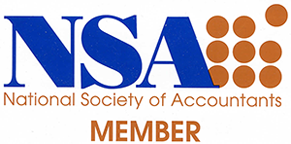 Gold Level ProAdvisor